Please contact us to add your information to the Friends of REPRO page!
---
---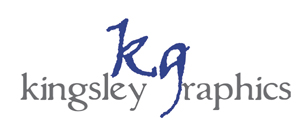 ABOUT:
Marketing and Design professional with extensive background in branding and corporate design campaigns. As a team player working in agency's I have produced award winning multi media
and print. Working with clients such as Dartmouth Hitchcock Hospital, Mercedes Benz Classic,
MaineGeneral Health, Advantage Flooring, RockWell Petroleum, Semiprobe and Champlain Cable to name a few. Strong organizational skills while developing and executing the design process for print, web, social media, product lines and branding.
SPECIALTIES:
Branding Identity, Web Design and Functional Analysis Layout, Print collateral and advertising. Packaging Design and Apparel. Design Project Management, Vendor Management, and
Social Media. Photography and display design.
Prior Experience:
• Freelance for 6 years in the Burlington area
• In-house art director for New Breed Marketing, Media Solutions International and Quantumwave
• 18+ years as a professional graphic designer/art director - conceptualizing, researching, and
implementing effective solutions for various types of media projects.
• Experience leading studio designers and interns
• Management experience, budgeting, planning, liaison with vendors
• Working remotely with team of people including writers, programmers, SEO specialists
• Professional expertise in Adobe Creative Suite
Please view KingsleyGraphics.com for visual samples of work.
Kingsley Poulin
2996 Middle Rd. Colchester VT 05446 • 802-598-1560 • kingsleygraphics.com • khpoulin@gmail.com