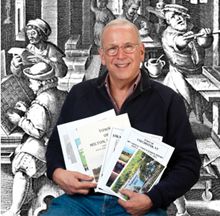 Welcome to our Website
REPRO's new website is designed to serve all your print related needs at www.reprovt.com.
To place an order or get help with a new project, enter our online Customer Service Center. To download useful software and find helpful information, search our Resources & Support area. To learn more about us, browse through our Company Information section. An easy-to-use pulldown menu, search engine, and link to our contact form appear on each page. As well, feel free to consult the site map at any time if you're having trouble locating a particular item.
If there's anything we can do to improve our site, please let us know. Enjoy your visit!
Price is what you pay, value is what you receive.
Our experienced, knowledgeable, and friendly staff is empowered with a whatever it takes attitude to satisfy you - our customer.  Our aggressive competitive pricing ensures that you are receiving the best value for the price you pay.  REPRO is the right choice for your next print project.
Call Jake Genthner at x122 or email jgenthner@reprovt.com for a fast, accurate quote.
---
THE TOUGH DECISION CHECKLIST
After going through this decision checklist you will be confident making those tough decisions.
Do all the research, legwork, and math regarding your decision.

Qualify the risk/reward beta.

Look at the best, worst, and most likely outcome of your decision.

Visualize how your decision will be received by those affected by it.

Look at the issue through both optimistic and pessimistic lenses.

Get input from others who you trust will give you unvarnished feedback.

Eliminate emotion from your decision making.

Have a backup plan to correct your decision in case it doesn't work.

Have the conviction of your decisions and carry them out even if you get pushback.

The worst thing you can do is put off making a decision even if it turns out to be the wrong decision as long as you make more good decisions than bad ones.   
---